Safety for New Years
12/14/2017 (Permalink)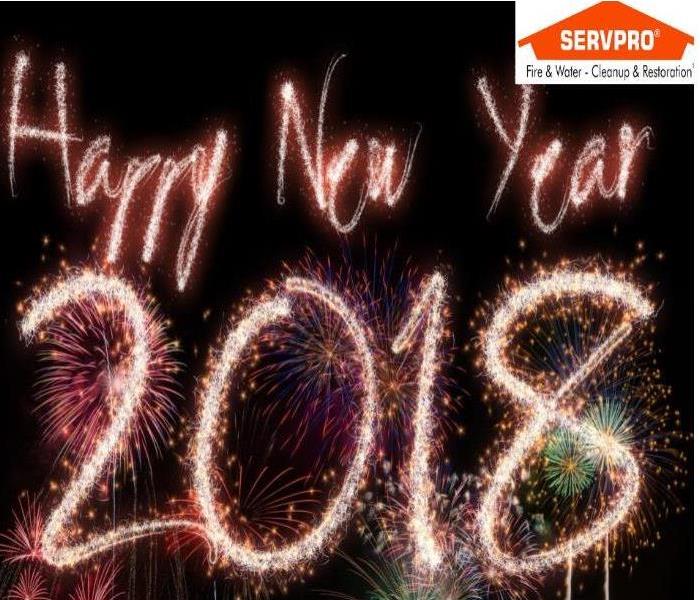 Try to be safe for New Years and take care of your loved one. Thank You for choosing SERVPRO of Grays Harbor & Pacific Counties.
The New Year is among us and it's a time where some people get together with family and friends, light off fireworks, and have a few drinks. Some people like to say goodbye to the old year and hello to the New Year. SERVPRO of Grays Harbor & Pacific Counties is her to help make sure that your New Year is a safe and fun one all at the same time. By fallowing these few little tips, it will help your New Years be just that much safer.
Safety Precautions
What people tend to forget when they are out drinking and having fun is the only cure for being drunk is time. If you need to get home and don't have time to wait, get a ride from a sober driver, call a cab, or an Uber. You don't want to risk getting into an accident and hurting yourself, or someone else.
Try to plan a ride in advance so when you know what your plan is once it's time to leave.
If you have leave your car overnight, make sure to lock it. You don't want to refer to your New Years of the time your car got broken into or stolen because you forgot to lock it.
If you are the one throwing the New Years Party plan for guests' safety give them a place to stay or an alternative ride home. Please try not to allow drinking and driving. One drink is One to many.
Fireworks are sometimes a part of celebrating the New Year but keep in mind that they are dangerous, and they should only be lit and handled by someone who hasn't had any alcoholic beverages and are sober.
Try to have a zero Firearm policy because that is a way that somebody is going to get hurt. If people have alcoholic substances and are playing with a fire arm it's more than likely going to end up being a bad night.
If you have children give them a curfew for their New Year's Eve festivities. If they're old enough to drive, be sure they understand the dangers of driving on the holiday. Encourage them to stay in one location instead of hopping from party to party. The fewer place they travel to the less likely they are going to get into an accident.
Champagne people like to celebrate by opening a bottle of champagne, but corks can be dangerous if not popped off correctly. When popping the cork off of a bottle try to hold the bottle at a 45-degree angle, pointing it away from yourself and others to avoid poking an eye out.
Contact Us (360) 533-8667